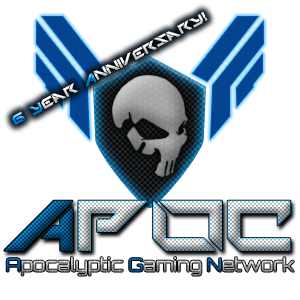 Website: http://apocgaming.org
Apply for Staff: http://www.apocgaming.org/srvapp
Apply for Dev: http://www.apocgaming.org/devapp
Hey guys! The maintenance was completed yesterday around 10PM PST. All old player data from Jan-Aug 17th has been cleared and servers are backed up. And after a stressful 265 days of running 24/7 our dedicated servers finally got to restart!
This month is the 6th anniversary of APOC so to celebrate we are going to be giving double points to everyone who votes for the first 7 days of the month along with a 35% sale on the entire shop. So from the 1st to the 7th all votes will give 2 points instead of 1. Which allows you players to save up points even faster to obtain free supporter ranks! So go vote daily and get up to 76 points a day!
In addition all permissions should be fixed now, all ranks should be properly colored as well.
We have also added mob and player health status bars to all servers, this will show player health in percentage and mob health by current/max hp.
We are working on colored nameplates as well so your names above your head will soon say your rank and name with proper colors.
We are still looking for staff for all of our servers including java programmers. If you would be interested in help making this network better please apply on the links above!