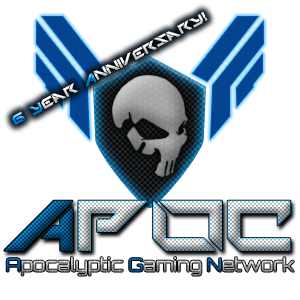 Website:
http://apocgaming.org
Servers:
http://apocgaming.org
This message is for everyone to choose what mods they would like to see in a new modpack hosted on APOC. No matter what it is, if you like it it will be looked into and added as long as it meets the criteria below.
- Does not involve any kind of adult behavior (Minecraft Sex Mod)
- Does not cause any crashes or conflicts with other mods.
- Does not have a closed network (If its a mod that involves energy allow other mods to interact with it)
- Does not overwrite entire parts of minecraft that conflict with other mods (Forcing people to play a certain way that breaks other mods from functioning or being focused on)
As long as it meets all of those it can be added. The modpack will be setup on 1.10.2, it will be the first 1.10.2 modpack and server APOC has ever made or hosted. And it will be the first modpack ever created by its community.
APOC's modpacks have been re-creations or "Mastered/Perfected" versions of Technic modpacks. Tech & RPG was a modpack created solely to place every technic modpack into one and make everything function and be compatible with each other with performance in mind. Apocalyptic Adventures was my complete remake of Hexxit since Technic was sitting on their behinds not making Hexxit 2 i made my own version.
Now its time to make one with my fellow players.
Those who help test and create the modpack will be given the donor rank Knight for free. This modpack is about us working together to make something different and awesome. So lets get to it!
To make a suggestion or offer your assistance in creating this new modpack and server please post on this topic here:
http://www.apocgaming.org/forums/m/20908633/viewthread/28555304-apocalyptic-rising-community-created-modpack